This Week...
.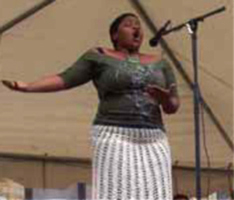 Thursday, April 07, 2005
CP presents...SOUND KITCHEN 2:
feat. Borderless Puzzle, Vanessa German, Leslie Addis and DJ Ashwin Tumne (free food and b++r)
$5 | 7pm @ The Quiet Storm. 5430 Penn Avenue [Friendship/Garfield]. 412-661-9355 Map/directions
Don't miss City Paper's 2nd installment of their new monthly series. Sound Kitchen is a monthly independent music series featuring local bands, DJs, emcees, acoustic musicians and spoken word artists. Held the first Thursday of every month at The Quiet Storm, this month's event on Thurs Apr 07 will feature DJ Ashwin Tumne (WYEP 91.3 FM), Leslie Addis (singer/songwriter), Vanessa German (Spoken Word), and Borderless Buzzle (the Band holding it together). Info: www.pghcitypaper.com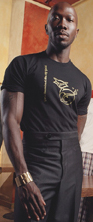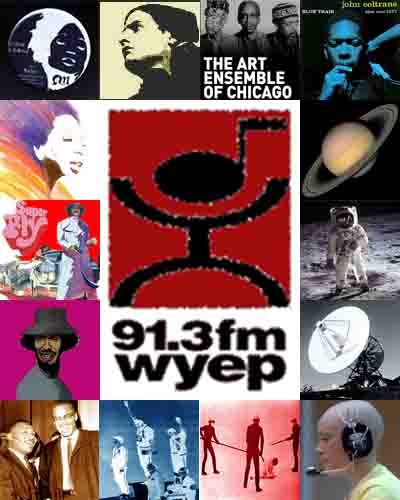 Friday, April 08, 2005
boice-Terrell Allen on the WYEP Friday Afterhours:
Radio Rattlecat on 91.3 FM.
Midnight - 4am. on WYEP 91.3 FM.
Studio: 412-381-9900. Live Stream: www.wyep.org
The WYEP Afronauts welcome author, novelist, independent publisher and fashion designer boice-Terrell Allen to the 91.3 Mothership this Friday. boice-Terrel Allen is the author of two novels, Janet Hurst and The Daughters of a Mother, and the editor of Coloring Book: An Eclectic Anthology of Fiction & Poetry by Multicultural Writers, all released through his own publishing imprint, Rattlecat Press. He holds degrees from both the University of Pittsburgh and New York University's Graduate School of Journalism. Allen has been the recipient of grants and scholarships from the Multicultural Arts Initiative, the Pittsburgh Foundation and the Archie D. and Bertha H. Walker Foundation. Last year, he turned his eye towards fashion with his inaugural collection of graphic tees featuring his company logo. After three years, Allen returns to fiction with not one, but two books, Screwball Comedy/Stories Going Steady, a novel-in-stories and a short story collection to be published in one volume this September. Visit him online at www.rattlecat.com .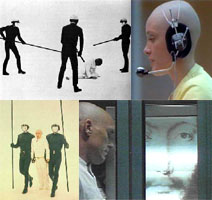 Friday-Sunday, April 08-10, 2005
FILM: THX 1138, the director's cut
$5 @ The Melwood Screening Room. 477 Melwood Ave [N. Oakland].
412-682-4111 Map/directions
"A Testament to the emergence of a visually masterful filmmaker, capable of ingenious, low-tech special effects. The whole thing feels like a hypnotic dreamscape, so luminously stark, from its white-on-white abstract sets to the wide-eyed, bald, near catatonic residents of this world." - Washington Post. Made in 1971, THX 1138 marked the George Lucas's filmmaking debut. Francis Ford Coppola and his American Zoetrope studios produced the film at the height of the American independent movement. It is a thought-provoking and visually rich exploration of a theme that would repeat itself throughout Lucas's career: One man's quest to realize his own potential amid an oppressive society. THX 1138 is a chilling look at a 25th-century totalitarian state where mankind is stripped of any individuality. People are numbered drones, and a government-enforced program of sedating drugs controls the populace. The story's title character, THX, is a factory worker whose life is irrevocably changed when he stops taking his mind-numbing drugs. Info + Showtimes: www.pghfilmmakers.org

Saturday, April 09, 2005
OPEK live @ Club Cafe:
Latenight Arkestral Xperience
$5 | 10pm @ Club Cafe. 56-58 South 12th street @ E.Carson [Southside]. 412-431-4950 Map/directions
OPEK is a jazz band, but perhaps more... Swing, funk, and space jam elements all bubble up to the surface. OPEK specializes in the music of the late visionary composer Sun Ra, as well playing new, original works. There's a party atmosphere that the band seems to generate, perhaps because the musicians themselves are enjoying themselves. OPEK performances are interesting, unpredictable, and most of all, fun! Info: www.clubcafelive.com

Sunday, April 10, 2005
Medeski, Martin & Wood: Live!
$25 | 7:30pm @ The Byham Theater. 101 Sixth St [Downtown]. 412-456-1350 Map/directions
A group that effortlessly straddles the gap between avant-garde improvisation and accessible groove-based jazz, Medeski, Martin, & Wood have simultaneously earned standings as relentlessly innovative musicians and an enormously popular act. Each of the musicians -- keyboardist John Medeski, drummer/percussionist Billy Martin, and bassist Chris Wood -- crossed paths throughout the '80s, playing with the likes of John Lurie, John Zorn, and Martin mentor Bob Moses. In 1991, the trio officially convened for an engagement at New York's Village Gate. Soon, the group was rehearsing in Martin's loft, writing, and soon recording 1992's self-released Notes From the Underground. The band's reputation has achieved massive proportions. As they always have, the three core bandmembers contributed to numerous other recording projects, both as sidemen and leaders. Though they were -- and are -- considered "alternative" jazz, they continue drawing larger audiences than many of their mainstream counterparts.

Monday, April 11, 2005
Out Hud: Live @ The Garfield Artworks
$10 | 8pm @ The Garfield Artworks. 4931 Penn Ave [Friendship/Garfield]. 412-361-2262 Map/directions
A couple years into the new-new wave/no wave/post-punk revival, now referred to ridiculously as "electroclash," a band has finally measured up to original inspirations like P.i.L., ESG, Liquid Liquid, 23 Skidoo, and Adrian Sherwood's dub explorations. In fact, the six-year old Out Hud, formerly from Sacramento, now in Brooklyn, have even managed to, as The Streets' Mike Skinner says, push things forward taking elements of early 80s electro-funk and creating something 21st century. The long vocal-less tracks all feature some sort of danceable beat, but not in the boring 4-4 house-style club automatrons are used to. Swirling in between the funk, dub, and hip-hop style breakbeats are finely textured elements acknowledging the post-rock 'n' prog excursions of Disco Inferno and Tortoise, cut 'n' click electronica, and even the monochromatic guitars of Factory Records pioneers The Durutti Column.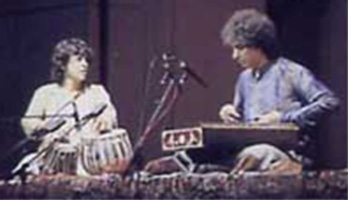 Tuesday, April 12, 2005
Ustad Zakir Hussain and Pandit Shivkumar Sharma

$23/$33 | 7:30pm @ The Byham Theater. 101 Sixth St [Downtown]. 412-456-1350 Map/directions
The son of legendary tabla virtuoso Ustad Allah Rakha, Zakir Hussain is today appreciated both in the field of percussion and in the music world at large as an international phenomenon. A classical tabla virtuoso of the highest order, his consistently brilliant and exciting performances have not only established him as a national treasure in his own country, India, but gained him worldwide fame. The favorite accompanist for many of India's greatest classical musicians and dancers, from Ali Akbar Khan and Ravi Shankar to Birju Maharaj and Shivkumar Sharma, he has not let his genius rest there. His playing is marked by uncanny intuition and masterful improvisational dexterity, founded in formidable knowledge and study. Widely considered a chief architect of the contemporary world music movement, the tradition of Indian percussion has been revolutionalized by Hussain. Zakir's recording credits include albums with George Harrison, Joe Henderson, Van Morrison, Jack Bruce, Tito Puente, Pharoah Saunders, Billy Cobham, the Hong Kong and New Orleans Symphonies and Bill Laswell's Tabla Beat Science. Ustad Zakir Hussain will be performing alongside the equally legendary Pandit Shivkumar Sharma. To state that Pandit Shivkumar Sharma has created history in the world of music, is an understatement. Santoor, the folk instrument from the valley of Kashmir, owes its classical status to Pandit Shivkumar Sharma. When Pandit Uma Dutt Sharma, a renowned vocalist from Jammu spotted it, he was convinced of the potentialities of the instrument. After extensive research on the instrument he bestowed the responsibility of establishing it on the concert platform on his only son Shivkumar. The rest, as they say, is history. With his creative genius, Pt. Shivkumar Sharma has created a new genre of instrumental music. Through his performance career of over a half century, he has created millions of new listeners and ardent fans of Indian classical music. His performances are such a brilliant combination of rich knowledge, perfect skill and abundant spontaneous creativity, that all the sections of listeners feel enriched. It is little surprise that the performances of Pandit Shivkumar Sharma and Ustad Zakhir Hussein are eagerly anticipated by connoisseurs, music students, musicians and lay listeners alike. "...an absolute must see..." - DJ Soy Sos (3 Generations Walking). "...unbelievable spiritual experience..." - DJ Arnie Pannell (Technoir Audio). Info: www.pgharts.org
---
Some Upcoming April Happenings...


Thursday, April 14, 2005
Deek Magazine Party @ The Quiet Storm | 8pm
Founded in 2001, Deek has grown from a dinky web-resume to a magazine that puts out damn interesting stories and art each month. Distributed in print and online, Deek features work ranging in scope from the ludicrous and the experimental to the poignant, argumentative and sometimes even classy. Join the Deek collective and party to the sounds of Soma Mestizo, and DJ Ill Cosby. Info: http://www.quietstormcoffee.com/calendar/

Thursday, April 14, 2005
Waitiki: Live @ Shadow Lounge | 6pm
Exotic Tiki Entertainment from Polynesia and Beyond. A unique blend of Polynesian drums, keyboard percussion instruments, bird-calls, and woodwinds, Exotica music got its name from Martin Denny's 1957 debut album entitled Exotica. Les Baxter's album, Ritual of the Savage is also considered one of the original records to feature which took one to faraway magical places that only existed in the minds of the listener. Denny, Baxter, Yma Sumac, and others would become icons of the era, and helped spawn an amazing pop-cultural phenomenon which eventually spread worldwide. Armchaired with their exotic Exotica, Americans would soon be decorating their homes and lounges with flaming tiki torches, wooden Polynesian war statuettes, and anything else that seemed tiki. WAITIKI performs traditional Exotica hits, original compositions, and anything else which permits frequent use of bird-calls, the guiro (chi-yah chih chih chi-yah chih chih) or the melodica. Info: http://www.waitiki.com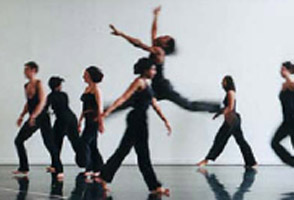 Friday-Saturday, April 22-23, 2005
Xpressions Dance / UMOJA African Arts:
Annual Spring Concert: Peace/Movement Contemplations... @ The Kelly-Strayhorn Theater | 8pm
Xpressions Contemporary Dance Company adult and youth ensemble members collaborate with Umoja African Arts Company in this mystical story of a family's quest to discover the origin of Kikombe Cha Umoja (Unity Cup).

Saturday, April 23, 2005
Srishti Dances of India presents...
Kaleidoscope India @ The Andy Warhol Museum | 2-5pm
The Warhol and Pittsburgh's Srishti Dances of India present a multi-media event focusing on Indian music, dance and poetry. The celebration of India includes a poetry reading/lecture by Dr. Meena Alexander from New York City, Hindustani vocal/jazz fusion by Charu Collur and Nataraj Group from Boston, Rabindra Sangeet Ensemble by Nidrita Mitra-Sinha/Antara School of Tagore Music, world drumming music by Resonance Percussion, and dance by Srishti Dances of India. The event will benefit ongoing CRY (Child Relief and You) projects for children affected by the 2004 tsunami. Info: http://www.warhol.org and http://www.srishtidances.org

Saturday, April 23, 2005
Flamenco Gala @ Synod Hall | 8pm
A collection of Spain's most impressive flamenco artists will share the stage in this electrifying event presented by the Guitar Society of Fine Art: Gerardo Núńez – Guitar; Pablo Martín – Double Bass; Cepillo – Cajon/Percussion; Carmen Cortés – Dancer; Jesus Mendez – Singer. Gerardo Núńez is both a guitar virtuoso and a highly respected flamenco innovator who possesses a unique historically minded, yet innovative outlook. Joining the dazzling guitar of Gerardo Núńez is double bassist Pablo Martín and percussionist Ángel Sánchez González, better known in the flamenco world as Cepillo. Carmen Cortés is a fiery Gypsy dancer celebrated for her performances of flamenco puro. She is never restrained or intimidated, holding dark poses and storming through her footwork. Her strong flamenco attitude and traditional approach will be further enhanced by the throaty, deeply emotional vocals of Jesus Mendez. Info: http://www.thisishappening.com/EventPage.php?eventid=23287&show=profile

Saturday, April 30, 2005
Jim Dispirito Big World @ Club Cafe | 7:30pm
BigWorld fuses the sounds of India, Africa, and Appalachia with modern composition and improvisation … creating it's own unique musical world. BigWorld features musical compositions by all of it's members: Jim DiSpirito – tabla / percussion; Jeff Berman – vibes, percussion, lap dulcimer; Colter Harper – electric guitar; Pete Freeman – pedal steel; Jake Hanner– electronia; Shankar Krish on South Indian violin. Info: http://www.clubcafelive.com/calendar.asp?id=4&year=2005&index=52

---
Event Websites...

www.emayhem.com
---
element 5
Pittsburgh
http://www.elementfive.info
If you wish to be removed from this list, please reply back with "remove" in the subject heading. Thanks