element 5 + SPACE present...
the Arts Festival / Citizen Cope After-Party
Saturday June 4th 2005
@ SPACE
812 Liberty Ave [Across from the Harris Theater, Downtown]. (412) 325-7723. Map/Directions
9pm... after the Citizen Cope show | Free Admission
Feat DJs:
Selecta (720records.com)
Tom Cox (720records.com)
Vinny (Deeper / 720records.com)
DJ Soy Sos (3 Generations Walking/Soma Mestizo)
Edgar Um (TCRPS Productions)
Ashwin Tumne (WYEP 91.3 Friday Afterhours)
the DJs of Technoir Audio (www.technoiraudio.com)
Sound System by Teagarden Sound & Light, LLC
Visual Projections by GORILLATACTICS and HYPERBOY MEDIA
brought to you by
SPACE / element 5 / City Paper / WYEP 91.3 FM / The PGH Cultural Trust
with kind support of
720Records.com / 7thMovement.net / TechnoirAudio.com / Club Havana / TuffSoundRecording.com /
MilkRecords.net / Thisishappening.com / TheSoulPitt.com / Emayhem.com /
artsfestival.net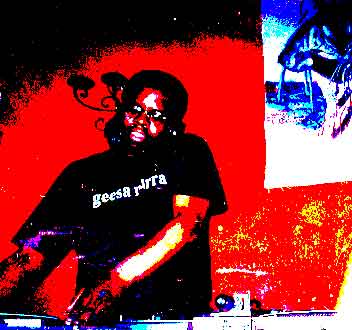 element 5
Pittsburgh
ttp://www.elementfive.info
keep your good vibes strong....
If you wish to be removed from our list, please reply back with "remove" in the subject heading. Thanks.