element 5 presents...
momentum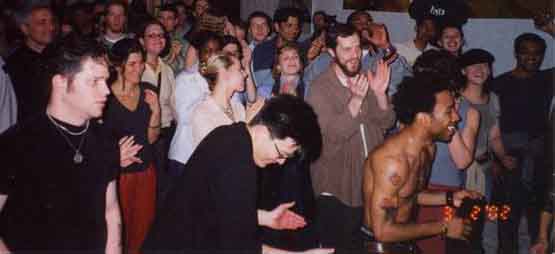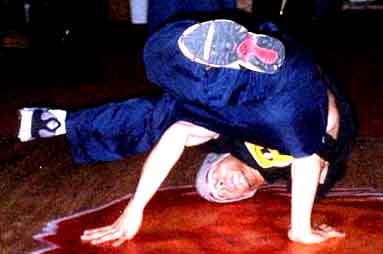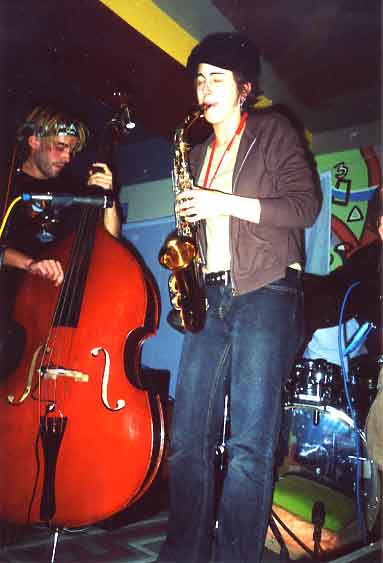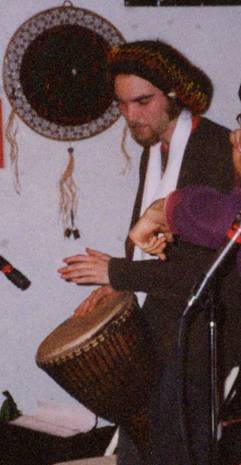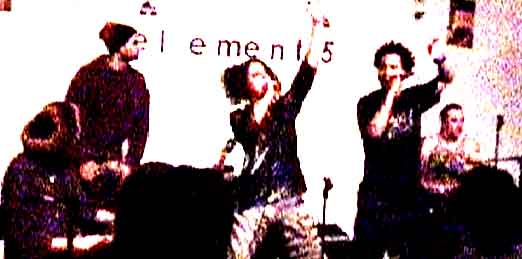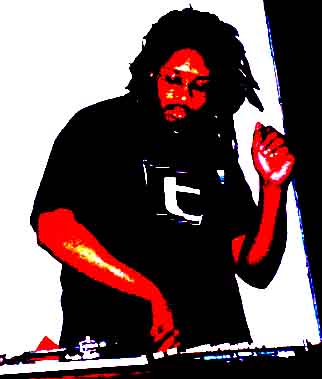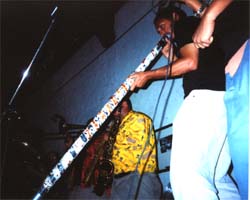 Sunday, June 13th, 2004
noon - 3 pm | FREE!!!
@ the 3 Rivers Arts Festival
(WYEP Stage, Point State Park)
www.artsfestival.net www.wyep.org www.elementfive.info
element 5?...Momentum?...
PGH City Paper: "...Element 5 represents one of the cityís successful mergers of two distinct schools of arts-and-culture thought. The last Momentum featured Indian tabla players jamming with turntablists, experienced jazz singers and young house deejays, the energy of a club with the promotional savvy and sophistication of a nonprofit organization: in essence, a multi-cultural arts funderís wet dream...."
Pittsburgh Post-Gazette: "...Momentum is a gathering of jazz, techno, hip-hop and house musicians accompanied by freestyle poets and lyricists. The drive for this hybrid of music is fueled by a utopian desire to unite artists and listeners within an urban culture...."
Pittsburgh Pulp: "...The beauty of Momentum is that it celebrates styles of music that emerged out of the African diaspora -- jazz, R&B, soul, rock, Afrobeat, funk, house, techno, hip-hop -- while revealing their common roots in what sound theorist Kodwo Eshun calls the 'psychotronicbumpschool'...."
Pittsburgh Tribune-Review: "...Like the popular, artistically diverse Flux events, Momentum is the product of arts-scene agitators trying to reshape Pittsburgh's outward image into a place where the boundaries of genre are far less important than the visions of performers willing to blur those lines...."
Featuring the musicians, artists, and DJs of Soma Mestizo, The Hardgroove Project, The Bridgespotters, HutchSimonProject., Mr.Smalls, Tuff Sound Recordings, 720 Records, Technoir-Audio, Blue Soul Collective and The Shadow Lounge.
With a hot live acrobatic fire juggling performance by The Zany Umbrella Circus between Momentum sets
If you dug the Warhol party, the Red Hot + Mattress Factory joint, and those energy pumped nights at the Shadow Lounge, Quiet Storm, and Club Havana, join us for a Sunday afternoon celebration at the point as we sing, dance, and play to the cosmic energy enveloping the city of bridges.
Sunday, June 13th, 2004
noon - 3 pm | FREE!!!
@ the 3 Rivers Arts Festival
(WYEP Stage, Point State Park)
Momentum
is a Family Affair
of good vibrations
brought to you
by the masses
for the masses
keep your good vibes strong!
element 5
Pittsburgh
http://www.elementfive.info