Rodeo Ego: Closing Reception
Fri May 23rd @ Garfield Artworks | 7pm-11pm
4931 Penn Avenue [Garfield | Friendship]
more info: www.garfieldartworks.com | www.elementfive.info

A retrospective of a decade's worth of Surrealist drawings from Pittsburgh artist, musician and writer Christiane D. The drawings present various states of reigning in one's ego to subdue it, akin to the rodeo sport of riding the bull. Christiane's body of work, as a whole, can best be characterized as a work that questions our ability to co-exist with the world in all its wonderful and cruel aspects. It is a penetrating analysis of human behavior, a peeling off the façade, and staring at the black and white of the soul as it struggles to triumph and evolve despite the adversity of existence. With poetic and brutally honest titles, one can learn that you can't ignore the impulse of the ego, but you can learn that you are the one riding the bull and not the bull riding you. Closing Reception features poets Bob Ziller, Juliette Elbaum and Nikki Allen reading Surrealist poetry over Surrealist music; music composed during the time of Surrealism - composers such as Andre Souris, Poulenc's Les Biches and Edgar Varése's Arcana. An Artist talk will follow the reading. Donations accepted.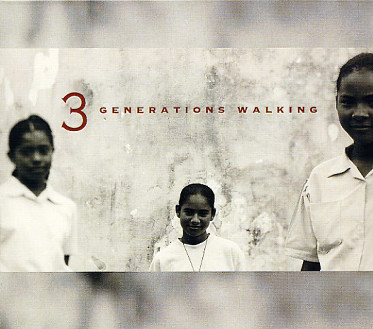 3 Generations Walking
Thurs May 29th @ Club Cafe | 7:30 pm
56-58 South 12th St [Southside]
more info: www.clubcafelive.com | www.spirituallifemusic.com

3 Generations Walking is the brainchild of Brooklyn native Michael Kenneth Lopez (aka MKL) and Pittsburgh's Herman Pearl aka Soy Sos. The group's debut self-titled album on the Spiritual Life label has been stirring ears and dancefloors worldwide, receiving international acclaim including spotlights in Fader and Straight No Chaser magazines. Representing a new evolution in electronic dance music combining the diverse influences of house, jazz, soul, reggae, world music and dub, 3 Generations Walking present a live sound that transcends the boundaries of current musical genres. Featuring an ensemble of Pittsburgh and NYC based musicians spanning three generations - including vocalists Christiane D and Zapology, keyboardist Howie Alexander, bassist John Hall, percussionist George Jones, Soy Sos on guitar, MKL on the decks and drummer Still Phil. If you were inspired by Momentum last year, you don't want to miss this special live show.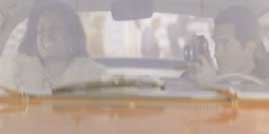 New Millennium
Post-Gay Photography (with Fangs)
May 30th - June 13th @ Garfield Artworks | 7pm-10pm
4931 Penn Avenue [Garfield | Friendship]
more info: www.garfieldartworks.com | www.elementfive.info

A photographic exhibit currated by Edgar Bucholtz. Featuring the artistic works of Bruce LaBruce (Toronto), Slava Mogutin (Russia/New York), asianpunkboy (New York), Conrad Ventur (New York), Richard Orjis (New Zealand/New York), Timothy Dowling (New York), Terry Lewis (New York), Terry Young (Pittsburgh) and J. Fox (New York). Opening Reception on Fri May 30th 6-9pm with a punk rock show afterwards at Modern Formations gallery. Artist Reception and Performance night on Sat June 7th featuring music, readings, exhibits, performances, and DJs Conrad Ventur and Akil Harris.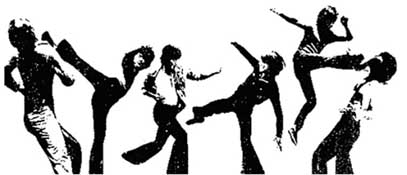 element 5 presents...
The FLUX After Party
Fri June 6th @ Shadow Lounge | Midnight-6am
5972 Baum Blvd [East Liberty]
more info: www.elementfive.info

Back by popular demand. Hosted by element 5 resident DJ crew Technoir-Audio. Guest artists TBA. Complimentary Waffle Buffet. Commodore 64 games. Classic BX film clips for your visual pleasure. BYOB. The DJs will provide the funk. You provide the energy...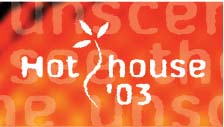 Hothouse '03
Sat June 7th @ The Catalyst Building | 8pm-2am
41st and Foster Sts. [Lawrenceville]
more info: www.sproutfund.org/hothouse

The Sprout Fund's first annual showcase event of Pittsburgh's vibrant, culturally diverse, young, emerging talent and their innovative ideas. An evening of exhibitions, performance art, and music, HOTHOUSE 03 is a benefit for The Sprout Fund and a celebration of the city's young people and their community initiatives. Complete with a live concert event featuring Barrett Black Band, Boxstep, Hill Jordan Jazz Project, K-Mos, The Shanks and Soma Mestizo.



Looking to network?
element5ive@yahoo.com
Culture Beneath the Surface:
element 5
http://www.elementfive.info
Keep your good vibes strong!