element 5
We are dedicated to bringing out the soul of underground culture in the city of bridges and helping build a community interconnected with the elements beneath the surface. Our goal is to promote collective creativity through a fluid intersection of people, places, ideas and vibrations. In doing so, we seek to connect independent arts and culture to the urban development of Pittsburgh and unlock the potential energy through the poetry of people in motion….
Dec 11th , 2002 Update – We've begun updating our website - should be complete this week. Explore the website and let us know what you think [ element5ive@yahoo.com ] . Get around on the UV Loop this weekend and check out the Bridgespotters and their tribute to Jean-Michel Basquiat at the Warhol, Soma Mestizo's long awaited Silver Sun release party, and weekend afterhours @ the Shadow Louge (BYOB). Our picks of the week are listed below. For comprehensive event listings & happenings, dig through the Music and Culture sections of this website. In addition, the Bridgespotters , Ground Zero , emayhem, splashmax and MAP maintain regular email lists of events in the Steel City. MAP also maintains a comprehensive database of music venues, bands and event promoters. So, explore and enjoy. As always, your feedback is very important to us – please feel free to drop us a line anytime.
Thank you for checking out element 5.
Some community messages ( If you've got a community message to share, email us ) :
· The state of public transit in our city: Save Our Transit
· The Bridgespotters: A special Message
· Cycling in the City: The Better Way
· Transportation: Forum, Mon-Fayette Expressway, other info
· Zoning: Issues for non-profit organizations
· Urban Development: Opportunities to get involved
Suggestions: element5ive@yahoo.com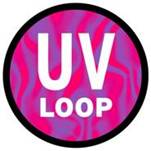 element 5 picks [Dec 11th – Dec 17th , 2002]:
[This page is updated every Wed, Thurs, & Fri as we dig for more info on the week's happenings]
Wed Dec 11th
Wed Dec 11th – Wednesday Live Jazzl Jam Session . 6pm-8:59pm. @ Shadow Lounge. 5972 Baum Blvd. 412.363.8277. [East Liberty]
Wed Dec 11th – Wednesday Live hip-hop/soul Jam Session . This week Feat. the Rain Quartet. Hosted by KL of Bridgespotters. Open Mic for Emcees | Poets | Vocalists $5/$3 Ladies. 9pm-1am. Shadow Lounge. 5972 Baum Blvd. 412.363.8277. [East Liberty]
Wed Dec 11th – "Salsa". Salsa Lessons & DJs spinning salsa music @ Club Havana. 5744 Ellsworth Ave [Shadyside]. 10pm. 412-661-2025.visit the Pittsburgh Salsa Web.
Wed Dec 11th – Zombo's Record Party. New wave, '50s & '60s roots rock, R&B and more. Weekly. @ The Upstage. Forbes Ave [Oakland]. 412.687.2050 or http://www.clublaga.com/
Wed Dec 11th – God Head Audio. 10pm. @ Pub I.G. on the lower level of India Garden, 328 Atwood St (412)682-1900.
Wed Dec 11th - Cap Gun Quartet. Jazz, Funk and a little latin groove. 8pm @ Pittsburgh Deli Co. 728 Copeland St. [off Walnut in Shadyside]. 412-682-DELI or www.pghdeli.com
Thurs Dec 12th
Thurs Dec 12th - Weekly Discussion forum. Sankofa Movement: Weekly dialogue on the issues and interest of Black People today. 6:30-9pm. @ The William Pitt Union Rm 542. Corner of Bigelow, Fifth/Forbes [in Oakland, across from the Cathederal of Learning].
Thurs Dec 12th - Zombo's Weird Vinyl Party. Bring the most outrageous tracks you got on wax - childrens records, soundtracks, timothy leary+Ash Ra temple, etc. Audience will vote on best and worst. Doors 10:30 p.m.; show 11 p.m. @ Club Café. 56-58 South 12th St. off Carson [Southside]. 412-431-4950 or www.clubcafelive.com
Thurs Dec 12th – Desi DHAMAKA! Bollywood, Bhangra, and other Indian Dance music. Experience a new kind of vibe in the steel city. $1 Draft Specials. Dum Maro Dum! @ Pub I.G. on the lower level of India Garden, 328 Atwood St (412)682-1900
Thurs Dec 12th – Weekly salsa night with dancing upstairs on a brand new wooden dance floor with DJ music provided by Paul Mitchell. No cover Charge. 9:30pm-2am. @ DeJa Vu Lounge [Formerly Area 51]. 2106 Penn Ave [Strip District]. Call 412-434-1144 for more info.
Thurs Dec 12th - CLub Havana weekly. House/Techno/ and other groovy music courtesy of DC Space, Jason C, and weekly guest DJs. Rotating DJs weekly with a touch of class. $2 Yuengling / $3 well drink special. FREE. 10pm-2am. @ Club Havana - 5744 Ellesworth Ave. one block from Negley, behind the UniMart. [Shadyside].
Thurs Dec 12th - Ron Wingfield Quartet. @ The Crawford Grill. 2141 Wylie Avenue. [Hill District]. 412-471-1565.
Thurs Dec 12th - After Hours. Two rooms of Hip-hop, Reggae & R&B. With resident DJ, the legendary Drake Steelz. @ SVS Club. 618 W. Warrington Ave [Beltzhoover, near the end of the Liberty Tunnels].
Fri Dec 13th – Gist Street Reading Series: Featuring: Jonah Winter (poetry) with Sally Denmead and a member of the Boilermaker Jazz Band (music!). Jonah Winter is coming in from Brooklyn to celebrate the release of his new book, Maine--just out from Slope editions. It has a bunch of poems in it and will be for sale. Sally Denmead who just happens to be married to Jonah is coming in as well. She'll be singing tunes from the 20s, 30s and 40s after halftime with at least one member of The Boilermaker Jazz Band (maybe more). Festive food including holiday recipes, gingerbread cookies, pies a whole turkey and a vegan stew. 8 pm / $4 suggested donation via the Gist Street raffle. @ James Simon's Sculpture Studio 305 Gist Street [Uptown]. Info: 412-434-5629 or www.giststreet.org
Fri Dec 13th – The Garfield Artworks is pleased to present: "Keepers of the Flame" A Group Photography Showcase by the Students and Alumni of The Art Institute of Pittsburgh. Closing Reception. BYOB. Free. 7pm-11pm @ The Garfield Artworks. 4931 Penn Ave [Garfield]. For info call Lauri @ 412-802-7096 or email mancusoart@cs.com or 412-361-2262 or www.garfieldartworks.com
Fri Dec 13th - Good Fridays @ the Warhol: Bridgespotters Collective presents Midnight Espresso- "A Tribute to Jean-Michel Basquiat". Jean-Michel Basquiat was born to shake up the art world. He is the first artist of the Hip Hop generation to enter the art world and become an international star. Basquiat was first discovered as a graffiti writer in the late 70s under the tag SAMO. Throughout his career, he stayed true to the urban aesthetic of Hip Hop, sampling from his environment and integrating his findings into the fabric of his work. After skyrocketing from a fringe artist to becoming world renown and a respected artist, Jean-Michel had an opportunity to work creatively with his hero, Andy Warhol. Basquiat's career spans from 1979 to 1988 when he died of a heroin overdose at the age of 27, ironically similar to Jimi Hendrix. The day he died, he was scheduled to attend a Run DMC concert. Please join the BridgeSpotters Collective as we pay our tribute to Basquiat using spoken word, music, film, and live art. Featured artists: KL - spoken word, Luqmaan - spoken word, Davu Ayomi - spoken word, Tarish Pipkins - live art, Chris Ivey - film, Rain Quartet - music, DJ Selecta and SMI on the wheels, Kamau Ware - artistic director. 5pm - 10pm; 6pm screening of "Downtown 81" - The film is a day in the life of a young artist, Jean-Michel Basquiat, who needs to raise money to reclaim the apartment from which he has been evicted. He wanders the downtown streets carrying a painting he hopes to sell, encountering friends, whose lives (and performances) we peek into. Downtown 81 is a slice of life from one of the most exciting periods in American culture, with the emergence of new wave music, new painting, hip hop and graffiti. ; performance at 7:30pm Film, Downtown 81 (USA, 2001, recut version) 75 min. $10 [limited seating] 5pm @ The Andy Warhol Museum. 117 Sandusky Street [North Shore]. 412.237.8300 or http://www.warhol.org/ . Check the article in this week's City Paper http://www.pghcitypaper.com/week.html
Fri Dec 13th – After Party: 80s Hip Hop and Soul! 10pm - 2am Admission is $8 or $4 with stub from the Warhol Museum. @ SOHO. 21 Market Street [Downtown].
Fri Dec 13th – Soma Mestizo's Vinyl Release Dance Party: Silversun EP. Dust off your record players, music lovers. Soma Mestizo along with DJ/Producers MKLand Soy Sos, will be celebrating their latest effort, a deep house collaboration. The "SilverSun ep" features songs of Soma Mestizo, Silver Suit and Sunshine, with band mixes and remixes by the famous dynamic duo, Dj/Producers MKL and Soy Sos. Through the club setting, the Soma Mestizo sound is reaching the international ears of Moscow, New York, London, Germany, Japan and setting them on fire. The record will be available in stores early December. Spend an evening meeting the band and listening to the deep, soulful spinnings of Dj/Producers MKL and Soy Sos. This collaboration is a family affair; for the lovers of Soma Mestizo, for the lovers of dance music, it embraces all with a new sound. Silversun ep records will be on sale, (art work by Christiane D) as well as a limited edition Silversun ep CD. 10pm. $5. @ Muse. 228 S. Highland Avenue, near Buffalo Blues in [Shadyside]. www.somamestizo.com and www.pghcitypaper.com/cdreview.html
Fri Dec 13th – Reggae & Dub. Feat. The Reggae Bus Crew. DJs spinning the Deepest Dub and the Roots Reggae. Chill atmosphere. Every Tuesdays @ Pub. I.G. 328 Atwood St [Below India Garden in Oakland]. 412-682-1900

Fri Dec 13th – VERSUS: Remixed. Code 3 Productions' much anticipated The Versus Project returns in a new funky afterhours format. Featuring the Hardgroove project with rotating guest DJs and vocalists all intricately weaved into a latenight soulful jam session. Guaranteed to rock you out until the morning sunrise. 2am-until sunrise. @ The Shadow Lounge. 5972 Baum Blvd. [Corner of Baum & S Highland, East Liberty]. Email code3productions@hotmail.com for more info.
Sat Dec 14th – Try Something Different on Saturday Afternoon. Grab your knitting needles and stop over at the Quiet Storm for a good old-fashioned Knitting Party. If you're new to the craft, come learn how. If you're just getting started, come knit a scarf. If you're an expert, come knit a shawl with snowflakes and your family name on it. Whatever your skill, just be prepared to come with some good gossip. 3-5pm @ Quiet Storm. 5430 Penn Ave. Pittsburgh. 412.661.9355. http://www.quietstormcoffee.com/ .

Sat Dec 14th – PITTSBURGH MUSIC WORKS and CALLIOPE present ALERT THE MEDIA! HOW TO PUBLICIZE YOUR MUSIC. A workshop for would be aspiring musicians and artists in getting noticed and getting heard. Rule No. 1: Don't compare yourself to the Beatles. Other handy rules and tips will be discussed in a free workshop. Feat: Ed Masley, pop music critic for the Pittsburgh Post-Gazette; John Hayes, country and pop-culture writer, Pittsburgh Post-Gazette; Mike Shanley, Arts and entertainment editor for Pulp and formerly for In Pittsburgh; Justin Hopper, music editor for the Pittsburgh City Paper; Mary Bielich, publicist for A-F Records; and Todd Owens, tour manager of Brownie Mary when they
toured behind their national-label release, "Naked." Moderating will be Pittsburgh Music Works executive director Lynne Margolis, a veteran journalist who writes for www.RollingStone.com and other national publications. 5 p.m. @ the Carnegie Library of Pittsburgh's Lawrenceville branch. 279 Fisk St. [Lawrenceville]
Sat Dec 14th – Off the Wall: Maura Nguyen Donohue performs When You're Old Enough. Born in Saigon, Vietnam and raised in Rhode Island, award winning dancer/choreographer Maura Nguyen Donohue is artistic director of the New York City-based troupe, In Mixed Company. The company's work often explores issues of race and gender, incorporating multimedia elements with an athletic movement style drawing on gymnastics, stage combat, Peking Opera, martial arts and various traditional and contemporary dance/theater forms. Donohue's solo piece, When You're Old Enough, is a thought provoking autobiographical dance theater work depicting the experiences of a young woman of mixed Vietnamese and American heritage as she searches for an identity. In the performance, Donohue's once white-aligned identity receives a shattering blow in the form of a family secret. The newfound knowledge leads her into a 45-minute journey through the treacherous landscape of racial alliances and personal history. In her search for explanations, Donohue simultaneously exposes both the shame and fear she held for her Vietnamese heritage as a young girl and the developing pride that grew as she began to embrace this half as a young woman, culminating in a return to her family home in central Vietnam. When You're Old Enough is charged with vigorous and athletic choreography. The dance and stories co-mingle with slides and world music, resulting in a stimulating multi-media journey into an understanding of "self" in a society heavily reliant on categories. More information on Maura Donohue at www.inmixedcompany.com Tickets $15; $10 for students. 8pm @ The Andy Warhol Museum. 117 Sandusky Street [North side]. 412.237.8300
Sat Dec 14th – SALSA! Dance to the live salsa music. Come early for lessons. Shake. @ Cozumels. 5505 Walnut St. [Shadyside]. 412-621-5100.
Sat Dec 14th – DJs Jwan Allen, Shawn Rudiman, & DC Space. Spinning the finest in Deep House and Techno. Weekly. $2 cover. @ Peter's Pub. 116 Oakland Ave [Oakland, between 5th & Forbes near the hospitals]. www.technoiraudio.com
Sat Dec 14th – LIFE SUPPORT - An all ages DNB Party. Featuring residents Ratana and Depth alongside local guests.MPS + Midas, DJ Ra, Ratana, Depth. Open tables from 10pm - 11pm! (two half-hour slots). 10pm - 4am. $5. @ Milk Records. 1601 Penn Ave. (entrance on 16th at the corner of Penn & 16th). For more info: (412) 765-2223 or http://ratana.chemlab.org/lifesupport
Sat Dec 14th – Hush Hush – The Weekly private party. Resident DJs Centauri, Kerem, Vinny, & Eric Justin spinning Chill House, Acid-Jazz, Down Tempo, & Soul. Every Saturday 10pm-2am. @ Muse. 228 S.Highland Ave [Shadyside]. $2 all Drafts & Well Drinks until midnight. Drop by Hypervinyl Records for your membership card.
Sat Dec 14th – CRASH! The latenight afterhours is back in style and class. Featuring the soulful vibes of DJ SMI spinning chilled out lounge grooves. Complimentary Chicken & Waffles. BYOB. $5? Get outta here. Best late night deal you'll find. $5. 2am-sunrise. @ The Shadow Lounge. 5972 Baum Blvd [Corner of Baum & S Highland in East Liberty]. 412-363-8277.
Sun Dec 15th
Sun Dec 15th - Local Accessory Designer & Friends hostHoliday Open Studio Sale. Accessory designer Suz Pisano will open her studio in the Brew House for the last time prior to her relocating her studio to the Terminal Building. Suz has been designing hats, scarves & purses for the past 10 years. She will be offering greal deals on her line of accessories, especially hats for winter! She is proud to host this event
featuring artwork by Christiane D. local Pittsburgh music icon and Susan Constanse, Brew House artist &painter, who will show her line of bleached & over-dyed jeans. Refreshments will be served. This event is free & open to the public. 12pm-6pm. @ The Brewhouse. 2100 Mary St. @ 21st St [South Side] For additional information please call (412) 488-6444. www.brewhouse.org
Sun Dec 15th - EVERY SUNDAY - local MCs...get together...for one moment to "Lose Themselves" for ONe CHance. to SHOW UP and BLOW UP. ITS GETTING BIGGER AND BIGGER...why haven't you stopped by Pittsburgh's Biggest OPEN MIC event? Up the street from the Spaghetti Warehouse (2 blocks) and Metropol (9 blocks) on Smallman street and right across the street from The Foundry
Ale Works (2816 Smallman Street) and the Smallman Deli. NO EXCUSES. MC Battle & Party. Every Sunday Night 6pm until 10pm / $10 Admission @ The Warehouse. 2835 Smallman St. [Strip]. Info: 412 428-0263 or openmic@pittsburghhiphop.com or www.pittsburghhiphop.com
Sun Dec 15th – THE ALL STAR GAME. This night brings out the best of the best djs spinning deep house, old soul, disco, afro beat and anything else with a vibe. An element 5 favorite! Drink special: 1/2 off all Martins until midnight. No Cover. 10pm-2am @ PUB I.G on the lower level of India Garden, 328 Atwood St (412)682-1900 or The All Star Game Website
Sun Dec 15th - Bros. Peck Jazz Satellite. Live Jazz. Good Coffee. 'nuff said. @ Shadow Lounge. 5972 Baum Blvd [corner of Baum & S.Highland]. 9:30pm-1am. 412.363-8277.
Mon Dec 16th
Mon Dec 16th – The Union Project is moving forward with a feasibility study in conjunction with Desmone and Associates architects. A final community meeting is planned to reveal design ideas and solicit community input. The meeting will take place on Monday evening December 16 from 7-9pm at Peabody High School Auditorium, on the corner of Highland Ave and East Liberty Boulevard in East Liberty. The meeting is open to the public and will have hot drinks provided by Tazza d'Oro. The mission of the Union Project is to restore the former Union Baptist Church to provide gathering and working space for artists, community builders, and people of faith from East Liberty, Highland Park, and adjacent neighborhoods. @ The Union Project. 801 N. Negley Ave [Highland Park]. Call 412-363-4550 or email Jess@unionproject.org or www.unionproject.org
Mon Dec 16th – Revolve w/ Resident DJs Kerem & Kaleo.. @ Zythos. 2108 E.Carson St. [South Side]. 412.481.2234.
Mon Dec 16th - The Crawford Grill IS OPEN every Monday night from 8-12. NO COVER!!! Live Jazz Feat: Kenny Blake - Sax. Jeff Grubbs - Bass. James T Johnson III - Drums. Howie Alexander – Piano. @ The Crawford Grill. 2141 Wylie Avenue. [Hill District]. 412-471-1565.
Mon Dec 16th – Live Jazz Jam Session @ the Shadow Lounge. 5972 Baum Blvd [corner of Baum & S.Highland]. 7:30pm-11pm. 412.363-8277.
Mon Dec 16th - Phat Man Dee Presents…. Spotlighting local and visiting musicians. @ LAVA LOUNGE. 2204 E.Carson St. [Southside]. 412-750-6959.
Tues Dec 17th
Tues Dec 17th – Spoken Word Tuesday (open mic). Quiet Storm Cafe. 5430 Penn Ave. Pittsburgh. 412.661.9355. http://www.quietstormcoffee.com/ .
Tues Dec 17th – 720 Soul night. Featuring rare grooves, jazz, and scratchy funk records of DJs Selecta and Bus Pass. 9pm-1am [kitchen open until midnight]. @ Kelly's Bar & Grill. 6012 Penn Circle South [East Liberty, just down the street from Shadow Lounge]. 412.363.6012.
Tues Dec 17th – Hip Hop / Soul Grooves / R & B / Dancehall every Tuesday @ Cozumels [above Victoria's Secret on Walnut St. in Shadyside]. 10pm-2am / 21+ .
[This page is updated every Wed, Thurs, Fri. Check back for more current info. For more comprehensive event listings, dig through the Music and Culture sections of this website]