element 5
Pittsburgh, PA
http://www.elementfive.info
This is an element 5 news flash:
The planet Mars has engaged our Earth in an orbital dance not witnessed since the age of the Neanderthals. The alignment of gravitational fields has unleashed a mighty force from beneath the deepest depths underneath our city. Our crew spent the long weekend successfully harnessing this supernatural energy, storing it within an assortment of congas, guitars, horns, didgeridoos, voiceboxes, keyboards, on-board computers, microphones, soundsystems, and stacks of towering vinyl LPs. Of course we've saved a little extra to enjoy with the caviar and champagne as we gear up to celebrate Momentum, the one year anniversary, Saturday September 13th at the newly renovated Shadow Lounge.
We're celebrating not just our own one year anniversary, but also the many positive things have taken shape in the local scene and community at large. There's a new cosmopolitan culture rising in our city and if anyone's wondering where the future of Pittsburgh lies, a look beneath the surface might provide a fresh perspective. Our collective's goal has been to expose the immense potential of large cross-pollinating network of young creative people that exists in our urban core. It's a community that includes artists, small businesses, cultural venues, public forums, creative spaces, community groups, grassroots organizations, young professionals, high-tech junkies, and countless individuals with unbound energy and an eye to the 21st century. If anyone's curious about where to find the new vibe that's enveloping the city, come join us to celebrate momentum - the one year anniversary.
We also been engaged in some ongoing activities in preparation of next week. Most notably, our web hacks have returned from their vacations and poured through the hundreds of emails we've received outlining your suggestions and ideas for our website. The first phase of our massive website update is now online and includes a bus-load of new informational links from New Art Galleries to Flamenco & Belly Dancers to Robotic Engineering to Job and Apartment Hunting resources - all commercial free. Our goal is to promote collective creativity through a fluid intersection of people, places, ideas and vibrations. We solicit no funding to do this. We are driven by the strength of ideas, the resources of a collective community, the power of information exchange, and a forum, concept, and cross-pollinating energy we call Momentum.
In celebration of our one year anniversary, we also present some free events that members of our collective are involved - a prelude of good things to come in the very near and far future.
Keep your good vibes strong!
element 5
Pittsburgh, PA
http://www.elementfive.info
Sunday Sept 7th 2003
3 Generations Walking | Free Live Show
7pm @ Shadow Lounge. 5972 Baum Blvd [East Liberty]. 412-363-8277
The collaboration between NYC-based MKL and Pittsburgh native Soy Sos has been generating a lot of excitement within international music circles. The Pittsburgh-based music ensemble will be holding another free live show as they gear up to tour the world next year fresh live sound. Some french-pressed coffee, soulful jazz vibes and a candlelit stage. An intimate inspired Sunday evening.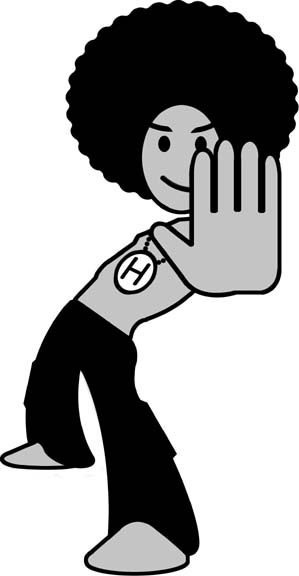 Thursday Sept 11th 2003
The element 5 pre-part-tay | Free
10pm @ Club Havana. 5744 Ellsworth Ave [Shadyside]. 412-661-2025
As our crew gears up for momentum, element 5 DJs Selecta, Soy Sos, and Ashwin Tumne provide a vinyl- inspired prelude to our grand live show on Saturday. Seamlessly weaving through five decades of musical styles from afrobeat to jazz; from house to salsa; from funk to rock; from brazil to indonesia and of course the almighty kitchen sink.
The Main Event: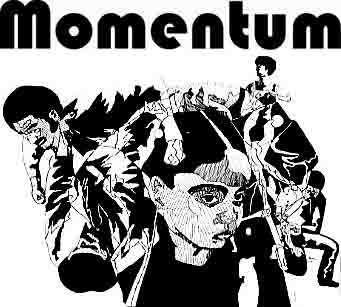 Momentum
The element 5 one year anniversary
Saturday Sept 13th, 2003 | 10pm-5am
@ Shadow Lounge. 5972 Baum Blvd [East Liberty]. 412-363-8277
Featuring Soma Mestizo, Jazz Satellite, Carolyn Pertete, Christiane D, Soy Sos, Hill Jordan, Davu, Shawn Rudiman, Technoir-Audio, DJ Edgar Um, and surprise guests w/ full audience participation. Momentum? A Live Show, A Concept, A vibe, A forum for community cross-pollination. Musicians, artists, DJs, and performers from diverse disciplines gather. Many have never shared the stage before. Some will be meeting for the first time ever. Other stage guests may arrive unexpectedly. We place them all on stage as an ensemble with a full concert sound system - and we ask them perform a completely unrehearsed show!!! The audience provides the inspiration. A special vibe nucleates between all witnesses to the night on the earth and beyond. And the energy begins irradiating - transferring from one element to the next to the next to the next to the next to the.... momentum, y'all!
Thursday Sept 18th 2003
Technoir-Audio | Free Live Show
10pm @ Club Havana. 5744 Ellsworth Ave [Shadyside]. 412-661-2025
Technoir-Audio - A label, DJs, musical collective, creative entrepreneurs. One of the backbones of the element 5 collective, Technoir-Audio have been active in the city's nightlife and urban culture scene for several years. DJs and massive arrays of live electronic instruments infuse into a dynamic sound that has won audience all around including past FLUX and Momentum events. Approach the event horizon...
element 5
Pittsburgh, PA
http://www.elementfive.info
-----------------------------------
If you wish to be removed from our mailing list just send us back a blank message with the word "remove" in the subject heading or message body. Thanks.