weekend in review... Last Friday night was one of the most memorable for our crew. The musicians + DJs in the e5 circle had a blast performing for over 700 people at 5 different locations throughout the evening. The after parties were another level all together. DJ Ikari Bakudan put it best: "I went to an art opening. Then spun at a party. Then an after-party, then an after-after-party, then an after-after-after-party. Finally I went home and cooked breakfast for the kids."
this week... several ongoing art shows, Johnsons' Big Band (Sat) and Ouve (Mon) @ Club Cafe, Poetry / Spoken Word events Sun @ the Quiet Storm and Tues @ Shadow Lounge, and DJs at the usual spots including this Sunday at Casablanca Bistro for an All Night President's Day Pajama Party featuring the DJs of Technoir-Audio and The All Star Game spinning only the classic old school tunes.
e5 spotting... Check out some photos and a review of last December's Red Hot + Momentum bash in this month's Whirl Magazine (February 2004). Also, catch some glimpses of the e5 DJs from Friday's AMP2004 party on tonight's OnQ, 7:30pm & 11:30pm on WQED (Feb 12th).
Of course, you can always spot us at www.elementfive.info .
keep your good vibes strong!
element 5
Pittsburgh, PA
http://www.elementfive.info
---
A special community Message > Re: Global Music Festival Against AIDS
> Alrighty fellow musicians,
> Lynn Benson and I are trying participate and put this thing together. I sent this info out a few months ago,
> but will ask again...Who will, can and would like to be a part of this?
> Contact Lynn Benson at benson.rocks7@verizon.net
> Thanks.
> Ciao
> Christiane D
>
> Global Music Festival Against AIDS
>
> One World Beat - uniting musicians around the world against AIDS!
> On the weekend of March 19-21 2004 hundreds of artists
> around the world will perform in the second-annual
> music festival - One World Beat 2004.
>
> http://www.oneworldbeat.org/pages/owb_c_home.html
>
> =====
> http://www.somamestizo.com
>
Update: A March 19th event has been confirmed @ the Quiet Storm, with a second date (March 21st) in the works. Please contact Lynn Benson at benson.rocks7@verizon.net for more info
---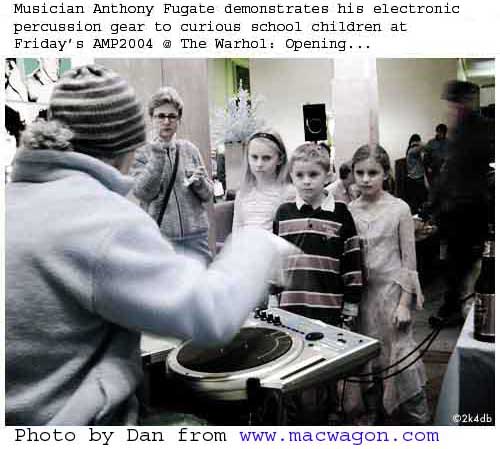 ---