Urban Kontent, OKEMA Promotions, ABAY Ethiopian Cuisine and element 5
present...
an International New Year's Eve Soiree
Friday, December 31st, 2004 | 10pm
@ Shadow Lounge
5972 Baum Blvd [East Liberty]. 412-363-8277
featuring Ethiopian buffet by Abay Ethiopean Cuisine and Music by
OKEMA (Afrobeat / African / Dancehall)
UrbanKontent (Hip Hop, R&B, Soul)
element 5 (Broken Beatz, Rare Grooves, House, Disco, Batucada, World)
$15 Advance / $20 Door (Open Bar + Buffet until 12am)
advanced tickets: Shadow Lounge (412-363-8277)
UrbanKontent
OKEMA PR
---
a sample of happenings tonight in the city of bridges...keep your good vibes strong!

THE AIR-CONDITIONED NIGHTMARE
8pm | Friday Dec. 17th

@ Thommy Conroy's GALLERY (formerly Penn Gallery)
3700 Penn Ave. (at 37th St) [Lawrenceville]. 412.683.9985

This exhibition, curated by Edgar Um Bucholtz, takes its name and theme from American author Henry Miller's 1945 book about his travels across America after returning from many years of expatriation in France. Miller is harshly critical of what he sees as an encroaching homogenization of mainstream consumer capitalist America--what would become mainstream America of the 1950's. Yet, Miller, in his travels finds interesting, quirky characters and artists in out of the way places that give him some hope for America and its art. The artists for this exhibition include: Jen Curry, J Foxx, Scott Hug, Michael Magnan, John Riegert, Ben Greene, John Allen Gibel, Thommy Conroy, Bob Bingham, Brian Dougherty, SEAK M.A.C., Karl Beck, Myles Lett, N.S.F., Horsie, Terry Young, Tom Hall, Leroy King of Art and others. Featuring: weird American music by DJ Cutups [WRECKED] and Edgar Um Bucholtz and some ritualized witchcraft to benefit America. and a video performance by artist John Allen Gibel and special mystery guest. Thommy Conroy's GALLERY viewing by appointment: Phone 412 683 9985. For more information: edum@tmail.com
---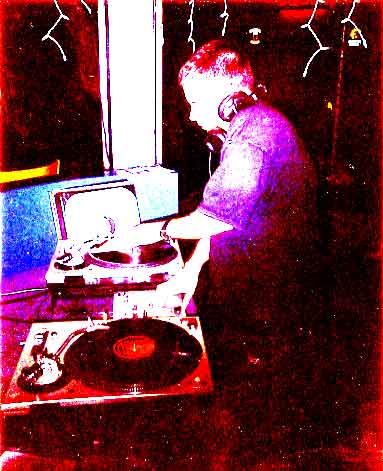 SOUL > FUNK > RARE GROOVE > NU JAZZ
w/ DJ Selecta and the 720 Orchestra
10pm | Friday Dec. 17th
@ Club Havana
5744 Ellsworth Ave [Shadyside]. 412-661-2025

Soul, Funk, Jazz, Hip hop, Electronic, Organic, Acoustic, Rare grooves, Deep House, Broken Beatz, Party Jams - you name it. DJ Selecta has earned a reputation for putting it into the mix. Expect elbow to elbow room on the dancefloor as The DJ Selecta monster orchestra brings to the floor never before heard sounds of the global underground soul movement in true TGIF style. For more info: Visit: www.720records.com
---

THE JOHNSONS BIG BAND, BOXSTEP, DARRYL FLEMING & PUBLIC DOMAIN
8pm | Friday Dec. 17th

@ Club Café
56-58 S 12th St (at E Carson) [Southside]. 412.431.4950

Well, Las Vegas (and Guck, runt of the Glitter Litter) tried to do in a third of The Johnsons Big Band this past weekend. But not even Whiplash the dog-riding cowboy monkey ( http://www.whiplashrides.com/whipred.jpg ), nor a fortune-losing Eagles victory, nor 24 hours straight of bloody mary's is gonna stop this boondoggle from going dahn: Yeah, we're talkin' about a geetar-pickin', horn blowin', martini suppin', soundman enragin', other-peoples-drink-spillin', illicit substance abusin' good times over on Pittsburgh's Historic. Hop in your rickshaw and float over (or do like me and have Austin come pick you up in his new car – just tell 'im the JBBs sent ya), cuz it's been a few minutes since the JBB made you shake somethin' loose around this town, and we're ready to hot-step it back and let ya backbone slip. Plus who knows when we guerrillas of rock will strike again? New for the 12th month: Onstage breathalyzer-beating circ-breathing lessons from the horn section; poker tips from Stu "Sunglasses at Night" Braun; and for only $5, have your drink spilled and glass broken by T Glitter! Holla loud and maybe the harmonica section will do The Worm… www.clubcafelive.com , www.johnsonsbigband.com , www.darylfleming.com , www.boxstepmusic.com
---

NAKED! Poetry Exposed
9pm | Friday Dec. 17th

@ Mattress Factory
500 Sampsonia Way [Northside]. 412.231.3169
Undress your senses at Pittsburgh's newest adult poetry venue. Naked! Poetry Exposed is a sophisticated monthly, open-mic venue where all forms of poetry can be expressed and artists speak what they feel within the euphoric atmosphere of free speech. This is one of the best networking adult venues for poets and artists in the Pittsburgh Area. Bid on local art in our Chinese auction or choose from a variety of books, cds, and art available through the i.L. Store. Naked! is hosted by Pittsburgh's Poet Laureate of 2004, Ashley L. Cole. Naked! is a 21 and over event. Proper dress and identification are required for admission. Prizes and giveways throughout the performance. Doors open at 9 PM. $10 at the Door.
---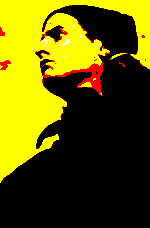 Barbara Luderowski + Michael Olijnyk
from The Mattress Factory
on The WYEP FRIDAY AFTERHOURS
Midnight-4am | Friday Dec. 17th (Sat. AM)
on WYEP 91.3 FM Studio: 412-381-9900 / Live Stream: http://www.wyep.org
The Afronauts have landed and a new vibration has hit the Pittsburgh FM dial. Tonight we welcome Barbara Luderowski and Michael Olijnyk from the Mattress Factory. Topics of the evening will include Cuba, Revolution, and the current blockbuster Artist in Resisdence exhibition at the world famous installation art museum. The Friday Afterhours, bluring the lines between music and culture, takes a weekly excursion into the meaning of "rhythm" and "blues". Featuring an eclectic mix of rare funk, soul, reggae, salsa, blues, indian classical, afrobeat, jazz, electronic, acoustic, spoken word, gospel, batucada, bossa nova, indigenous world music, experimental dub, songs of the humpback whale and Muhammad Ali lecturing kids about tooth decay. With spotlights on cutting-edge local artists, live recordings, new sounds from Berlin to Tokyo to Addis Ababa, and weekly guests beamed aboard the mothership For more info: Visit: www.wyep.org
---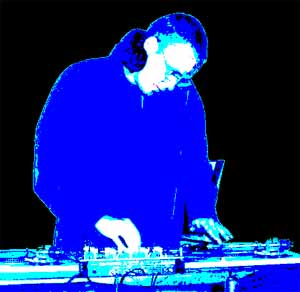 Food Drive Benefit for the EAST END COOPERATIVE MINISTRY
...Deeper for the Cause
2-5am | Friday Dec. 17th (Sat. A.M.)
@ Shadow Lounge
5972 Baum Blvd [East Liberty]. 412-363-8277

7th Movement, the Shadow Lounge, and Deeper are conducting a food + gift drive as part of the Deeper weekly friday night dance party. Here is a list of the most urgently needed food items for this coming winter: Macaroni and Cheese, Peanut Butter, Canned Soup, Canned Meat, Jelly or Jam, Spaghetti Sauce, Canned Fruit, Pasta. The Ministry also likes to send out Christmas gifts to home-bound elderly, so they need little gifts like calenders, stuff like that. In addition to helping support a good cause, come enjoy the Deep House, soulful techno, underground Disco vibes With resident DJ John Ep, Vinny, and special guests. The relaxed atmosphere, positive vibrations, and a come-as-your-are attitude have made this Friday night afterparty at the Shadow Lounge a staple for those who can't stop at 2am. Justin, Vinny, and John Ep want to thank everyone who have made Deeper the best underground dance event in the city. Please help give back to the East End community. For more info about the East End Cooperative Ministry: http://www.eecm.org
---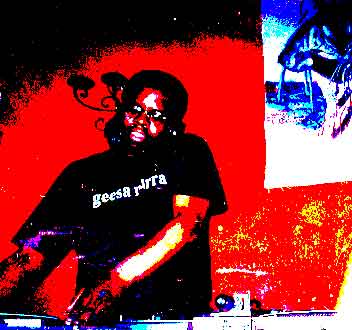 element 5
Pittsburgh
http://www.elementfive.info