element 5 + Deeper present...
An AfterHours Party
w/ DJ Moonstarr + Friends
Tonight!!! Fri. Dec. 03, 2004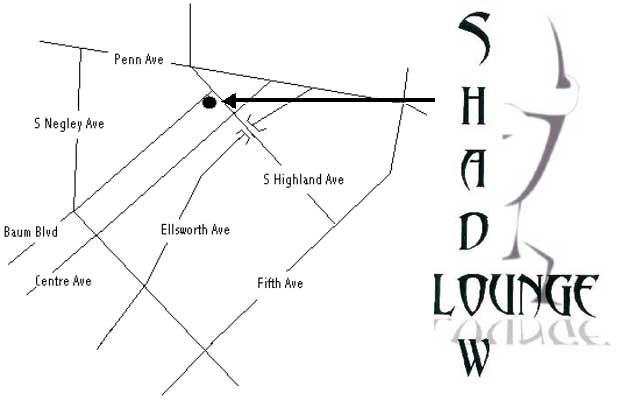 @ Shadow Lounge
5972 Baum Blvd at the corner of S.Highland [East Liberty].
412-363-8277.
$5 | 2am - Sunrise| 21+
A year ago this weekend, after our AIDS Benefit at the Mattress Factory, the performing artists and DJs from element 5 held a special late night soiree to celebrate the many good things that had transpired in 2003. What we thought would be a simple intimate evening of good music and good company has grown into the most anticipated Friday night weekly in the 412 / 724 area code. Since our first Momentum party in March 2002, our collective has been dedicated to the continuing support of grassroots culture, helping to coalesce local artists, small businesses, and community-oriented organizations in creating a culturally diverse vibrant urban space to live, work, and play. As another year comes to a close we invite you to our collective's own "Annual General Meeting" - a gathering of friends old, new, "this is my first time", and "I've never seen anything like that before" to continue that special vibration into 2005...
"Trying times make you sweat.... Whatchu gonna do but make it better?..." - New Sector Movement
element 5
Pittsburgh
http://www.elementfive.info